Employees of the Institute are active in various national and international expert committees, which are listed alphabetically below. For easier understanding, preferably for readers from other fields, a short explanation has been attached to each entry.
Bundesministerium für Wirtschaft und Energie – Digitale Infrastrukturen AG Daten und Verkehr
Vertretung des ifak durch Herrn O. Czogalla.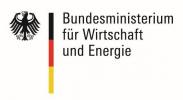 Bundesvereinigung Logistik (BVL) e.V.
Herr Prof. H. Zadek ist Mitglied des Wissenschaftlichen Beirats.