Employees of the Institute are active in various national and international expert committees, which are listed alphabetically below. For easier understanding, preferably for readers from other fields, a short explanation has been attached to each entry.
Dr. M. Schütze ist persönliches Mitglied in der IAHR - Internat. Association for Hydro-Environment Engineering and Research. 

IFAC International Federation of Automatic Control
Herr Prof. U. Jumar ist Chair des Technical Committee 3.3 "Telematics: Control via Communication Networks", Vice-Chair des Technical Committee 3.1. "Computers for Control" und Mitglied im Kernteam zur Vorbereitung des IFAC 2020 Weltkongresses in Berlin.
Herr Prof. C. Diedrich ist Mitarbeiter des Technical Committee "Advanced Manufacturing Technology"; Leiter der Arbeitsgruppe "Network Embedded Systems".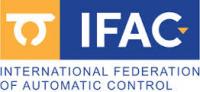 IGZ - Innovations- und Gründerzentrum Magdeburg
Prof. U. Jumar ist seit 2006 Beiratsmitglied.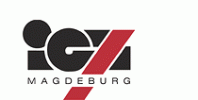 International Electrotechnical Commission
Prof. Ch. Diedrich von der IEC als Convenor der Arbeitsgruppen TC65 SC65E WG4 "Field device tool interface specification" und WG7 "Function blocks for process control and EDDL" berufen
Mitarbeit von Dr. L. Rauchhaupt im IEC SC65C, Einrichtung WG 16 "Wireless" und WG17 "Wireless Coexistence"
Mitarbeit von Prof. R. Simon im IEC SC65B WG7 "Programmable control systems"

IWA – International Water Association
Herr Dr. M. Schütze ist persönliches Mitglied der IWA und arbeitet mit in der Arbeitsgruppe "Real-time Control" des Joint Committees on Urban Drainage der IWA und IAHR. Er ist zudem Mitglied der Gruppen "Modelling of Integrated Urban Water Systems" und "Instrumentation, Control and Automation".