Employees of the Institute are active in various national and international expert committees, which are listed alphabetically below. For easier understanding, preferably for readers from other fields, a short explanation has been attached to each entry.
ACODAL – Asociación Colombiana de Ingeniería Sanitaria y Ambiental (Kolumbianische Vereinigung der Umweltingenieure)
Herr Dr. M. Schütze ist persönliches Mitglied seit 2016.

Arbeitsgemeinschaft Messwertaufnehmer e.V. (AMA)
Herr S. Wöckel vertritt das ifak im AMA-Wissenschaftsrat.

Arbeitsgruppe Wasserwirtschaft 4.0 unter Leitung des Ministeriums für Umwelt, Landwirtschaft, Natur- und Verbraucherschutz des Landes Nordrhein-Westfalen
Herr Prof. U. Jumar ist Mitglied der 2017 eingerichteten Arbeits­gruppe.
Arbeitsgruppe "Stadtverkehr" der Landeshauptstadt Magdeburg
Das ifak wird von Herrn O. Czogalla bei den Beratungen in der Arbeitsgruppe vertreten.
Arbeitskreis Mess- und Automatisierungstechnik der Magdeburger Bezirksvereine von VDI und VDE
In 2022 hat Frau M. Stolze den Vorsitz des Arbeitskreises seitens des ifaks übernommen. Zuvor hatte D. Hasler den Vorsitz seit 2007 inne.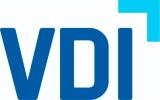 Ausschuss VDE-Ehrenring des VDE – Verband der Elektrotechnik Elektronik Informationstechnik
Herr Prof. U. Jumar wurde von 2017 bis 2020 in den Ausschuss berufen.
Das ifak wird von Herrn Dr. M. Riedl und Herrn M. Thron seit 2009 vertreten.