Employees of the Institute are active in various national and international expert committees, which are listed alphabetically below. For easier understanding, preferably for readers from other fields, a short explanation has been attached to each entry.
VDE-ITG Fachausschuss K5 "Schutz und Automatisierungstechnik"
Herr C. Hübner ist Fachausschussleiter seit 2014.

Verband Deutscher Wirtschaftsingenieure (VWI) e.V.
Herr Prof. H. Zadek ist Mitglied des Bundesvorstands.
Verkehrsausschuss der Industrie- und Handelskammer Magdeburg
Herr Prof. H. Zadek ist Mitglied im Verkehrsausschuss.

Verkehrsentwicklungsplan (VEP 2030+) der Landeshauptstadt Magdeburg
Herr O. Czogalla ist Mitglied des Wissenschaftlichen Beirats, Herr Prof. H. Zadek Mitglied und Sprecher des Wissenschaftlichen Beirats.
Verkehrssicherheitsbeirat des Landes Sachsen-Anhalt
Das ifak wird durch Herrn J. Schade vertreten. 
VIMOS - Verkehrliche Integrationsplattform für Management- und Optimierungssysteme
Das ifak ist seit Dezember 2007 Mitglied des Kompetenzzentrums.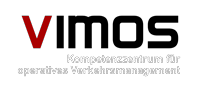 VIU - Verband Innovativer Unternehmen
Herr Prof. U. Jumar vertritt das ifak im VIU.